From the Shelf
Retail Lit: The Other Side of the Counter
I don't think there's an official category for "Retail Lit," but there should be. We just need more books. I spent many years working in retail, but I have precious few books on my shelves that reflect that world. John Updike's short story "A&P" and Steve Martin's novel Shopgirl (Hyperion) come to mind.
When authors do portray retail, they often stay within the familiar realm of bookshops. Recently, however, my retail reading has expanded thanks to a handful of fascinating books exploring life on and beyond the sales floor.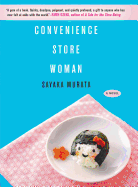 In Convenience Store Woman by Sayaka Murata, translated by Ginny Tapley Takemori (Grove Press), Keiko's life is circumscribed by her work world, but she offers profound observations about her co-workers, customers, friends, family and society ("I automatically read the customer's minutest movements and gaze, and my body acts reflexively in response.").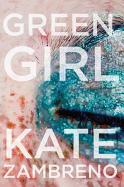 Then there's Ruth in Kate Zambreno's Green Girl (Harper Perennial). A young American living in London, she works very reluctantly as a temp at "Horrids" department store, spritzing perfume samples at customers and judgments upon them: "Sale people are the worst kind of people. They maul through the carefully set up boxes of discount merchandise." The rest of her life is in freefall, but the reader can't look away.
Hitomi, a cashier in The Nakano Thrift Shop by Hiromi Kawakami, translated by Allison Markin Powell (Europa Editions), is also a close observer of her boss, colleagues and customers. I love the way unremarkable, everyday objects in the shop spark profound tales of their own. Kawakami has said: "I wanted to write about the way that not only people but things can have their own stories."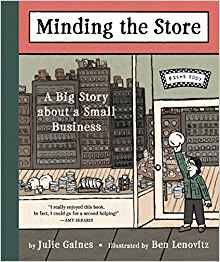 And my Retail Lit section wouldn't be complete without Julie Gaines's wonderful graphic memoir Minding the Store: A Big Story about a Small Business, illustrated by Ben Lenovitz (Algonquin). Gaines chronicles the quirky history of Fishs Eddy, her now legendary business venture--and adventure--in New York City.
Welcome to Retail Lit. May I help you? --Robert Gray, contributing editor

In this Issue...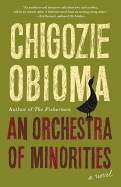 Narrated by the guardian spirit of a young man living in Nigeria, this novel is a dark look at the lengths people will go to achieve their dreams.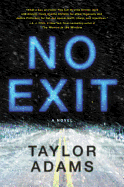 This gripping thriller with a young, witty female protagonist will keep even the most experienced readers guessing until the end.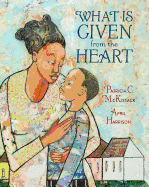 What Is Given from the Heart is a sweet picture book celebration of the exhilaration and fulfillment that stems from giving wholeheartedly.
Review by Subjects:
Fiction ⋅ Mystery & Thriller ⋅ Biography & Memoir ⋅ Nature & Environment ⋅ Health & Medicine ⋅ Children's & Young Adult

Book Candy
Best Cities for Book Lovers

Great Reads
Rediscover: Catch-22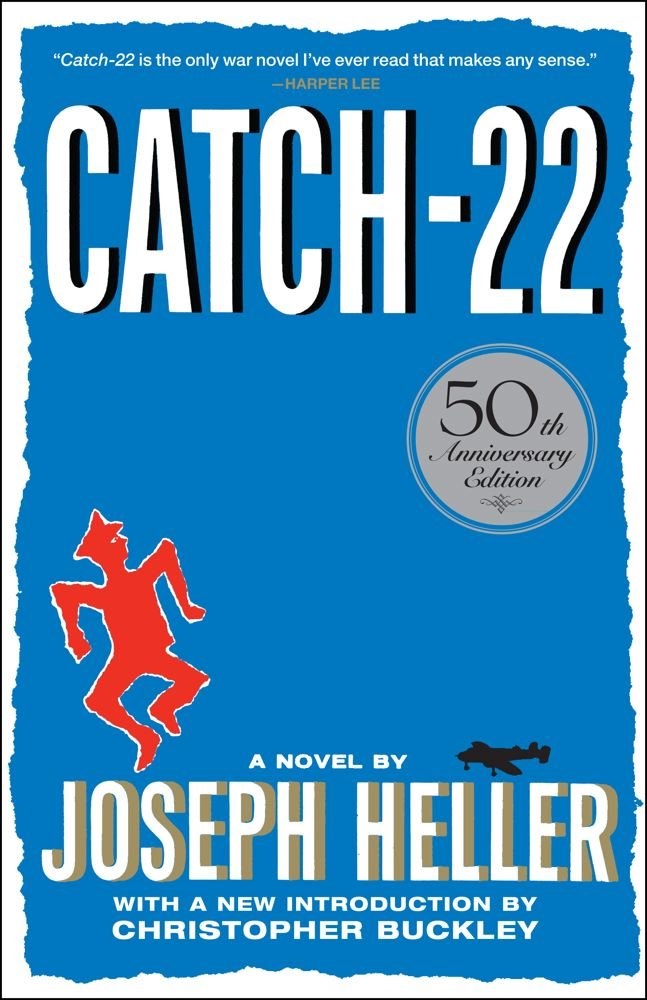 Catch-22, the classic novel by Joseph Heller, will be the focus of renewed interest later this year when Hulu airs a six-part series based on the book directed by George Clooney, who also plays the indelicately named General Scheisskopf (look it up in a German dictionary). Christopher Abbott plays Captain John Yossarian; the series also stars Hugh Laurie, Kyle Chandler and Giancarlo Giannini. (In 1970, Catch-22 was adapted for a movie directed by Mike Nichols and starring Alan Arkin.)
Set in Italy during World War II, Catch-22 focuses on a group of U.S. airmen who are flying dangerous bombing missions and trying desperately to maintain their sanity in the face of military and political illogic and the brutality of war.
The book, of course, gave rise to wonderful phrase Catch-22, meaning a no-win or absurd situation, in which a goal or a task can't be accomplished until a requirement is met, but that requirement can't be met until the goal is achieved. For example, some writers find they can't publish a book until they have an agent, but some agents won't take on a client until he or she has published a book.
Happily there's no Catch-22 about finding a copy of this book. A 50th anniversary edition of Catch-22 was published by Simon & Schuster in 2011 ($18, 9781451626650).
The Writer's Life
Tessa Hadley: Catching Fragments of the Living World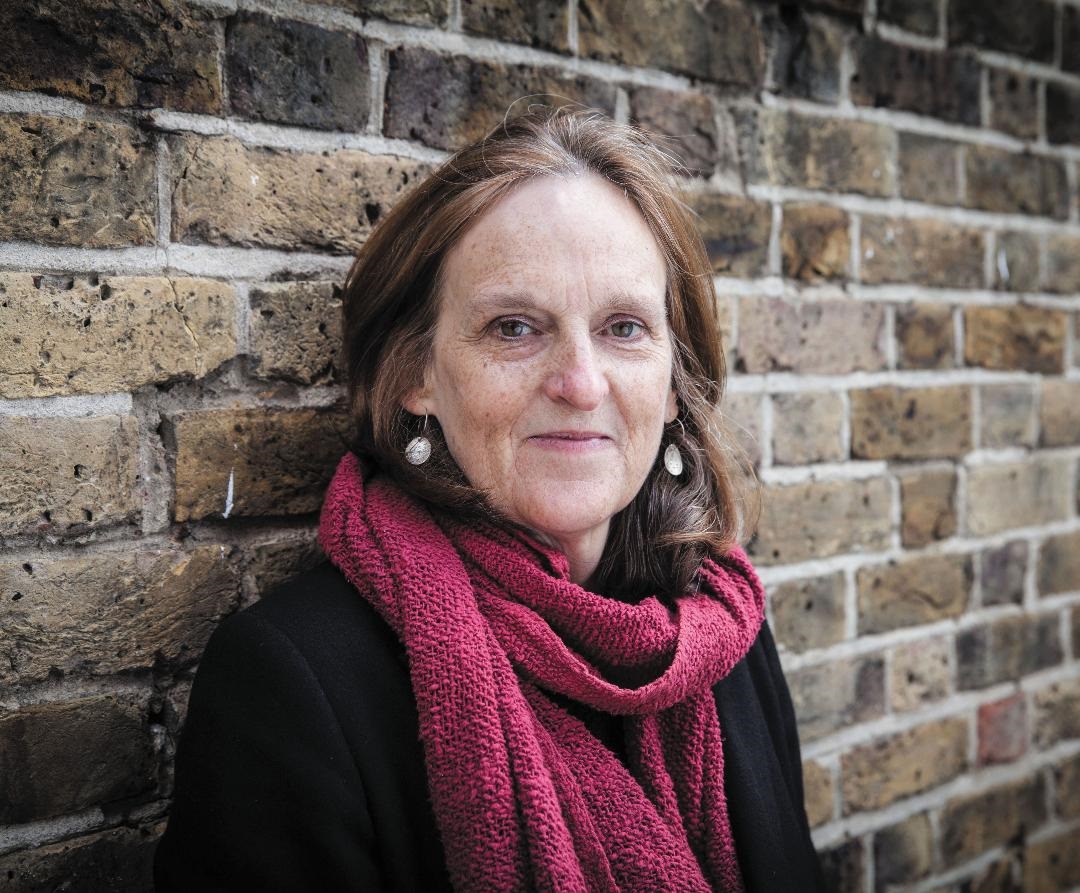 Mark Vessey
British author Tessa Hadley has written six novels, including Clever Girl and The Past, as well as three short story collections. Her work appears regularly in the New Yorker. Her seventh novel, Late in the Day (see our review below), is about two couples and how the sudden death of one of the spouses uproots their lives. Hadley lives in London.
Love, friendship and betrayal are central to Late in the Day. Could this novel be called a love story?
Yes, I suppose it is two love stories. Or three, or four. In our private lives, what could be more interesting? Like the electric charges zinging between molecules, two forces are perpetually at work: the love that draws us together and binds us, and its opposite--resistance, the reaction to love, driving us apart and keeping us separate. Both forces essential for our equilibrium, for our vision. As cultures change through time and history, these forces are expressed in new shapes and new versions. Novelists (and other artists) are the chroniclers of this.
Was marriage the seed that grew this story?
The origins of any novel, the very first seeds, often get lost as you write. I think I wanted to trace the long life of a marriage--or, even better, a couple of marriages. I wanted to see the characters hanging onto one another, or failing to hang on, while they changed shape over time. Marriages last longer now than they ever used to in history, because we live so long. And actually my first novel, Accidents in the Home, is obsessed by the same shape-shifting, couples converging and then falling apart.
Late in the Day begins with a death and winds back in time.
In the very beginning, I thought I'd tell my story in a linear way. But as soon as I tried to imagine arriving at Zachary's death--which would have happened, say, three-quarters of the way through the novel--I knew that wouldn't work. It would have felt to the reader like cheating, or like a mean surprise, a malevolence on the part of the author.... I convinced myself that for his death to work, it had to be written in first, where everything begins.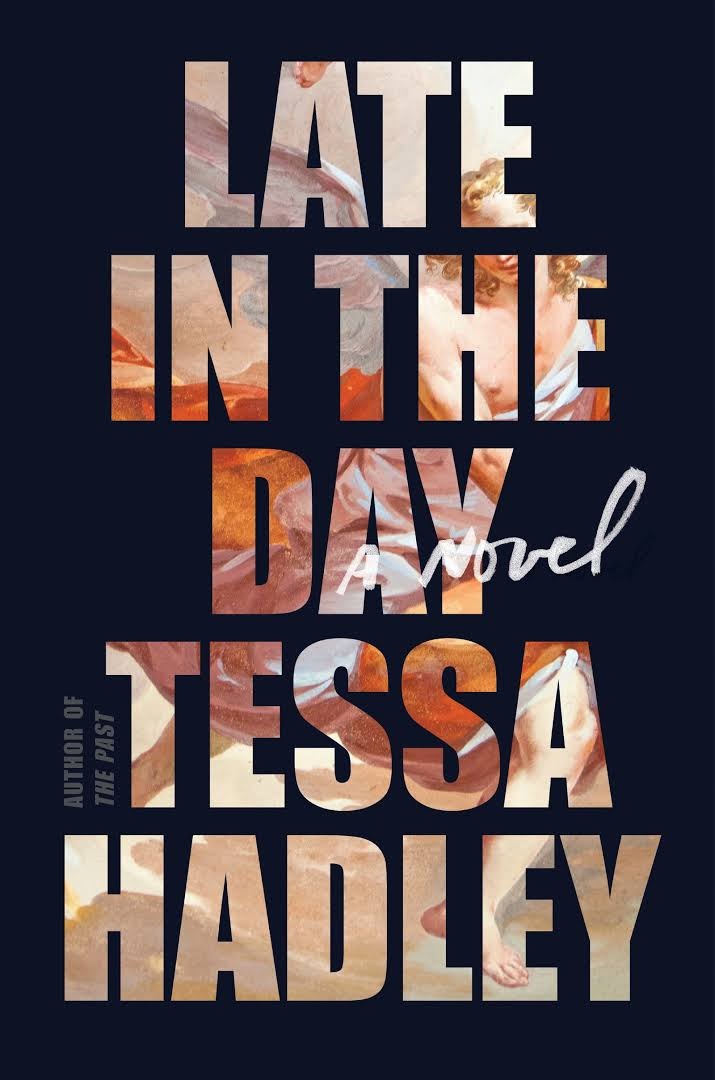 That first scene--the news of Zachary's death--has such immediacy. It blindsides the characters.
I was seized by that first scene as soon as I thought of it: Christine and Alex's peaceful evening, reading and listening to music, is broken open by a dreadful phone call. I could see it vividly, and it made me think for some reason of Michael Haneke's marvelous film Amour. I had to begin with that scene, once it was in my mind's eye. By opening with Zachary's death, all the characters' past experience is altered as we read it, in the light of what's to come. This isn't at all like life, of course.
How so?
The novel can play with time in ways we're not allowed, as mere mortals living inside it. Philosophically, I find this interesting. Perhaps time in the novel relates to Nietzsche's eternal return.
Structurally, this novel is complex.
The structure is quite complicated--sections from the present in which Zachary is dead, alternating with sections from the past.
How did you shape the material?
From the beginning, I needed to have an idea of the knotty complications of relations between the couples, because these complications are the pillars sustaining the novel's structure. But I didn't know what these complications would feel like, until I'd written them.
Ensemble casts of characters are prevalent in your work. Is this a conscious choice?
I suppose it's conscious, although I'm not sure it's a choice, exactly. The first reason for choosing to write about ensembles of characters is that I've always lived inside them. All my experience is of a knotted network of family and friends: perhaps I can't easily imagine a life lived in isolation, where one individual carries the whole story.
The second reason is that ensembles make for such rich material. I can remember discovering this when I was writing as a little girl. By the end of chapter four I was bored with the countess and her lover Frederick Fillet. What joy when I realized I could move the story downstairs, among the servants! New perspectives, new interactions; I could see the old story in a new way, just by shifting my angle to another character. An ensemble trebles, quadruples the material inside a given scene.
What interests you most as a writer?
Catching a small fragment of the living world in the net of writing, holding it still while time passes through it and leaves it behind. --Kathleen Gerard, blogger at Reading Between the Lines
Book Reviews
Fiction

Little, Brown, $28, hardcover, 464p., 9780316412391
Simon & Schuster, $27, hardcover, 304p., 9781501146060
Harper, $26.99, hardcover, 288p., 9780062476692
Dzanc Books, $16.95, paperback, 360p., 9781945814457
Mystery & Thriller

Morrow, $26.99, hardcover, 352p., 9780062875655
Minotaur Books, $26.99, hardcover, 304p., 9781250110725
Minotaur Books, $27.99, hardcover, 400p., 9781250189295
Biography & Memoir
Grove Press, $26, hardcover, 384p., 9780802129062
Nature & Environment
The New Press, $25.99, hardcover, 320p., 9781620972342
Health & Medicine
Harper, $27.99, hardcover, 384p., 9780062656209
Children's & Young Adult

Schwartz & Wade, $17.99, hardcover, 40p., ages 4-8, 9780375836152
Balzer + Bray, $18.99, hardcover, 384p., ages 13-up, 9780062824110