From the Shelf
Love and Marriage
They may go together like a horse and carriage, as the song has it. But love, when it's meant to last a lifetime, can be messy, painful, even deadly dull. Two new books offer a complicated take on marriage that's much more genuine--and more interesting--than the traditional fairy-tale narrative.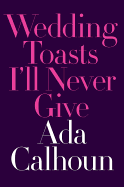 Essayist Ada Calhoun admits the truth: marriage is foundational and nourishing, but it's also frustrating and just plain hard. Calhoun's essay collection Wedding Toasts I'll Never Give (Norton, $24.95) delves into the facets of marriage that starry-eyed couples don't always want to acknowledge. These include paying (literally) for a spouse's mistakes, daydreaming about other partners (and other lives) and slogging through what she bluntly calls "the boring parts" of wedded bliss. "Dating is poetry," Calhoun writes. "Marriage is a novel. There are times, maybe years, that are all exposition." Her mock "toasts" brim with wit, wisdom and gut-level honesty about the trials of staying married and the quiet rewards of remaining faithful, however imperfectly.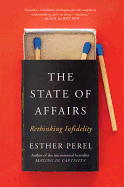 Renowned couples therapist Esther Perel explores a more dramatic but no less sticky aspect of long-term commitment--infidelity and its fallout--in The State of Affairs (Harper, $26.99). Drawing on her years of work with couples (of various ethnicities and sexual orientations) who have dealt with infidelity, Perel explores the reasons people seek extramarital relationships and analyzes their effects. Despite the pain they cause, she insists that affairs provide "a window, like none other, into the crevices of the human heart." Her clients' stories have many different endings, but most, encouragingly, are still in progress: an affair can expose the fault lines in a marriage, but doesn't have to mean total destruction. Both Calhoun and Perel present clear-eyed yet ultimately hopeful perspectives on marriage as a tough, flexible and ultimately life-giving endeavor. --Katie Noah Gibson, blogger at Cakes, Tea and Dreams



In this Issue...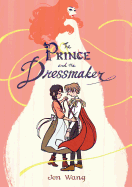 A seamstress finds her vision and a young prince gains confidence in himself when the prince hires the seamstress to design his dresses.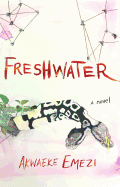 A collective of ancient gods guides and guards the young woman they inhabit throughout a treacherous coming of age in Akwaeke Emezi's dazzling debut novel.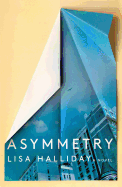 Deftly combining two stories that are distinctive in style and content, Whiting Award-winner Lisa Halliday's Asymmetry is a stellar piece of writing and a bold debut.
Review by Subjects:
Fiction ⋅ Mystery & Thriller ⋅ Science Fiction & Fantasy ⋅ Biography & Memoir ⋅ Religion ⋅ Sports ⋅ Children's & Young Adult

Book Candy
Likely Literary Characters for President
Electric Lit nominated "11 literary characters who should run for President."
---
"Which book perfectly matches your personality?" Buzzfeed asked.
---
"Should you write what you know? 31 authors weigh in" at Lit Hub.
---
The Temple of Knowledge from StoryCorps animates Ronald Clark's memories of his father, who "was custodian of a branch of the New York Public Library at a time when caretakers, along with their families, lived in the buildings."
---
Headline of the Day (via the Hill): "Dolly Parton set to donate her 100 millionth book to Library of Congress."
---
McSweeney's offered "reality show pitches for your literary friend who claims to be unable to relate to reality TV."

Great Reads
Rediscover: Red Sparrow
The film adaptation of Red Sparrow by Jason Matthews flies to screens next Friday, March 2. Jennifer Lawrence stars as Dominika Egorova, a Russian ballerina inducted into her country's intelligence service as a Sparrow, an agent trained to use seduction as a weapon. When she falls for her latest target, CIA agent Nate Nash (played by Joel Edgerton), Dominika sparks a chain reaction of deadly espionage that threatens a valuable double agent in Moscow. Director Francis Lawrence's (the Hunger Games trilogy, I Am Legend) adaptation also stars Ciarán Hinds and Jeremy Irons.

Red Sparrow (2013) is the first in a trilogy by retired CIA officer Jason Matthews. Palace of Treason (2015) continues the dangerous affair between Nate and Dominikia--now a mole for the CIA. The Kremlin's Candidate (2018) imagines a Russian plot to assassinate an American politician and replace him with a cultivated asset. The fictionalized version of Vladimir Putin who features heavily in Matthews's trilogy has been cut from the film. Matthews spent 33 years at the CIA before turning to spy fiction. He sold the film rights to Red Sparrow for seven figures prior to its publication, and won the Edgar Award for Best First Novel by an American Author in 2014. On February 20, Scribner released a movie tie-in edition of Red Sparrow ($9.99, 9781501168918). --Tobias Mutter
The Writer's Life
Matt Haig: History in the Mix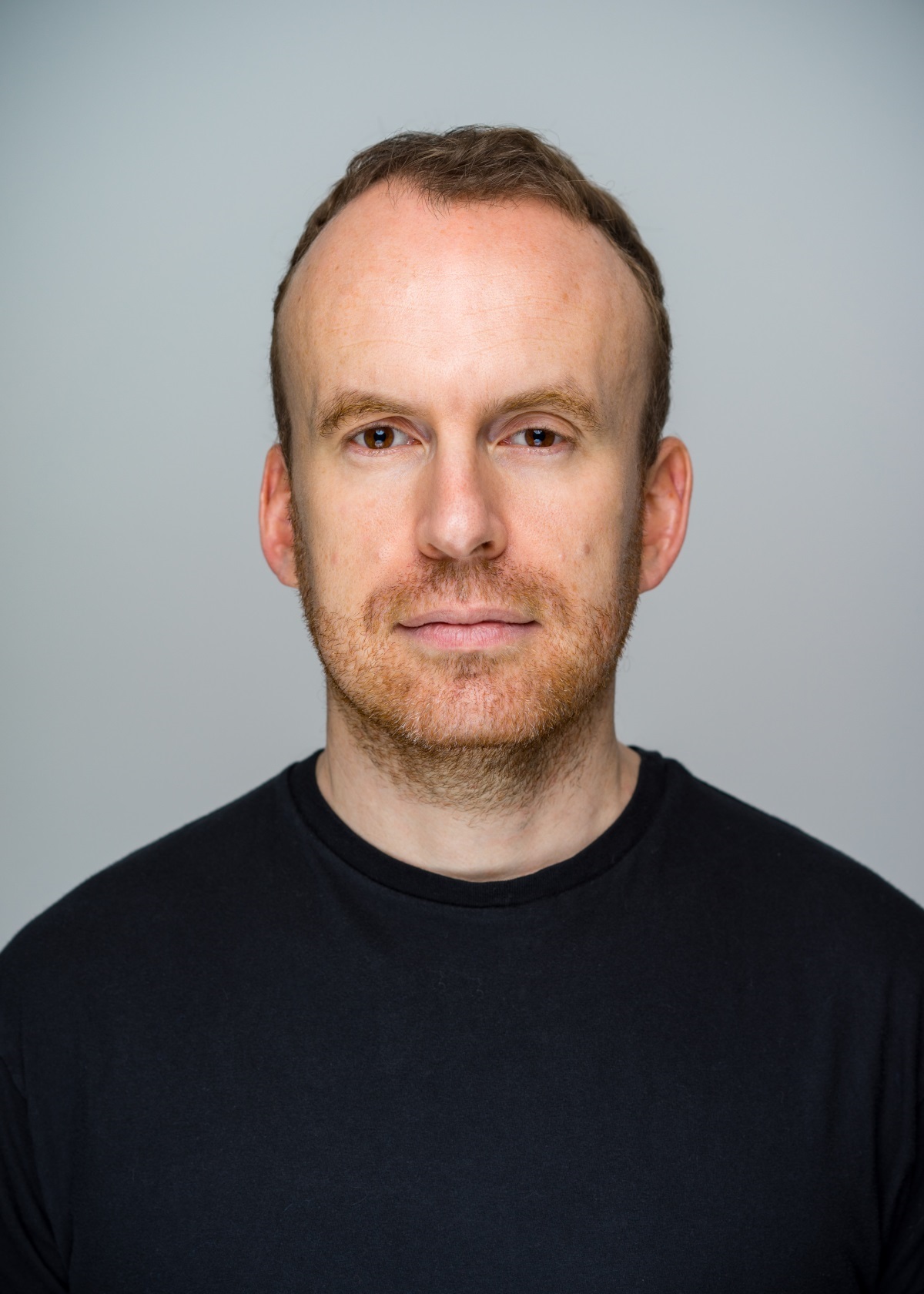 photo: Ken Lailey
Matt Haig is the author of five novels, several award-winning children's books and the memoir Reasons to Stay Alive, which is an account of Haig's battle with depression and how he overcame it with the help of reading, and writing, and the support of his family. In How to Stop Time (Viking, $26), Haig tells an imaginative, adventurous story about a man who has lived for centuries and his journey to reconcile his past and present in order to face the future. The novel dips into 500 years worth of history and is being made into a movie starring Benedict Cumberbatch. Our review is below.

How did this novel take root?

I had the idea brewing for a long time. Nearly a decade. But it wasn't fully there. I had the voice of someone impossibly old, but I didn't have a story. Then I saw a painting of Omai in the National Portrait Gallery in London. Omai was the Pacific Islander brought to England after Captain Cook's second voyage and prized as an exotic oddity. It got my mind ticking and--even though Omai isn't the main character--he was the starting point.

How to Stop Time straddles genres of fantasy, romance, adventure and comedy. Was this intentional?

I have no idea. But it made the writing of it more fun. I love mixing things up. It just feels more natural to me than to compartmentalize the imagination like that.

The protagonist of the novel is 439 years old yet appears to be a 41-year-old man. Why did you choose these two specific ages?

Well, I was 41 when I created Tom Hazard, the protagonist. So I suppose that was the reason. As for 439 years, I wanted Tom to live within a realistic timeframe for a creature to live. There are clams that can live to 500. And Greenland sharks can live to be 1,000. So 439 began to feel almost realistic.

What was most fulfilling in writing this novel?

The amount of research I had to do was simultaneously the most fulfilling and the most challenging aspect. It was like researching 12 different historical novels in one. But I love social history. I love learning about, for instance, how ale was considered healthier than water for children to drink in Shakespearean times. (In fairness, it was.)

Tom Hazard shares life-changing experiences with notables such as William Shakespeare, Captain Cook and F. Scott Fitzgerald--to name a few. I wanted to mix the very famous with the less well known--such as Omai and the real-life Dr. Jonathan Hutchinson--because I loved the challenge of making people who have become legends into real, living people... with halitosis, in Shakespeare's case.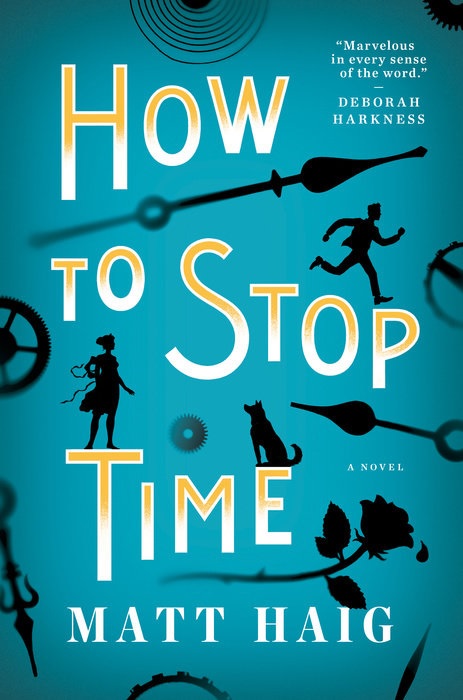 If you could live in another time, when would it be and why?

To be totally honest, I would like to go back into my own past in order to give myself some life advice before I fell into depression and anxiety disorder in my 20s. Also: ancient Greece, to have a chat with Plato and drink some wine.

Philosophical ideas of time are central to the novel. And there's a quote in the book, "The past resides inside the present, repeating, hiccupping...."

Yes, I think we are repeating the mistake of dehumanizing people. People not like us. I think we are dangerously losing faith in the idea of central unifying narratives. The collective experience of a shared life in a shared society is falling apart. I think social media is sending us back to an age before the mass circulation of the old media, where truth was whatever you wanted to hear, whatever your neighbors whispered to you. It is terrifying if you think about it. But there are signs of hope and progress, too. We are alert to injustices in ways we never were before.

What did you learn about yourself in writing the novel?

That writing can be fun. I had been forgetting that for a few years.

What will readers take away from reading How to Stop Time?

I hope, primarily, readers will be entertained. I don't think there should be any shame in entertainment. I suppose my point in writing the novel was to make people, including me, appreciate life and the nature of our brief and wonderful time here.

Time, loss, death, the surmounting of tragedies--and characters who feel like outsiders--recur in much of your work.

I try to write books that can comfort by showing hardship and the overcoming of that hardship.... I think fiction can be nourishing. I think it can help us cope with life.

Your books, while dealing with dark themes, are often leavened with hope and playfulness. From where do you draw your sense of optimism?

Strangely, I think it comes from depression and anxiety. My experience of those things made me more optimistic. Optimism--hard earned--became essential. It kept me alive. Optimism is very often a product of pain, I think.

If readers are unfamiliar with your work, what book should they read first?

After How to Stop Time, either The Humans or Reasons to Stay Alive. Stay away from The Possession of Mr. Cave--I was in a dark mood when I wrote it.

After writing so many books, how do you maintain enthusiasm for the craft?

I try to keep things new--switch genres, write for children sometimes, or for film or nonfiction. I try to make every book feel like it is a first book. --Kathleen Gerard, blogger at Reading Between the Lines
Book Reviews
Fiction

Grove, $24, hardcover, 240p., 9780802127358

Simon & Schuster, $26, hardcover, 288p., 9781501166761
Knopf, $27.95, hardcover, 416p., 9780385352994
Mystery & Thriller
William Morrow, $26.99, hardcover, 352p., 9780062429254
Delacorte Press, $26, hardcover, 384p., 9780345539991
Science Fiction & Fantasy
Viking, $26, hardcover, 336p., 9780525522874
Biography & Memoir
Sourcebooks, $15.99, paperback, 288p., 9781492645917
Riverhead Books, $26, hardcover, 256p., 9780735217713
Religion
Simon & Schuster, $28, hardcover, 352p., 9781501136702
Sports
Norton, $26.95, hardcover, 336p., 9780393609868
Children's & Young Adult

First Second, $16.99, paperback, 288p., ages 10-up, 9781626723634
Freeform/Disney, $17.99, hardcover, 448p., ages 12-up, 9781484728499
Tundra, $17.99, hardcover, 40p., ages 3-7, 9781101918746