From the Shelf
Set the World on Fire
Fire has long captured our imaginations. We are warned not to "add fuel to the fire," "play with fire," or get too "fired up." We understand that where there's smoke, there's fire. Its heat, energy, warmth, and movement draw us, as both writers and readers, like moths to a flame. Wrapped up in that allure is a recognition that fire can also decimate, demolish and destroy--leaving behind a scorched earth upon which something new can, perhaps, be reborn.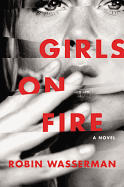 Such is the fire alluded to in Robin Wasserman's Girls on Fire (Harper Perennial, $15.99), a strong psychological thriller centered on the intense friendship between two high school girls. As their bond becomes more and more fierce, the two set their world--and in some ways, their very selves--on fire, to mixed effect.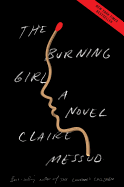 Claire Messud's The Burning Girl (Norton, $25.99) also focuses on coming of age, offering the story of two high school girls whose relationship changes as they grow up together.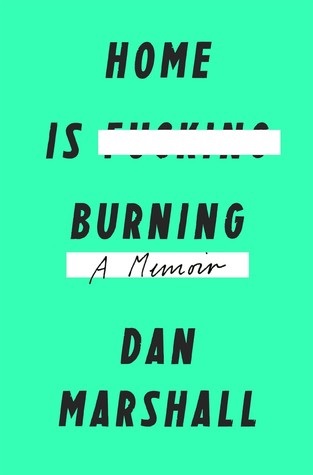 Dan Marshall's Home Is Burning (Flatiron, $16.99) continues the use of metaphorical fire; while his childhood home does not literally burn, his family's struggles with grief, terminal illness and death metaphorically destroy the family structure as he had known it, leaving behind a kind of scorched earth from which to move ahead.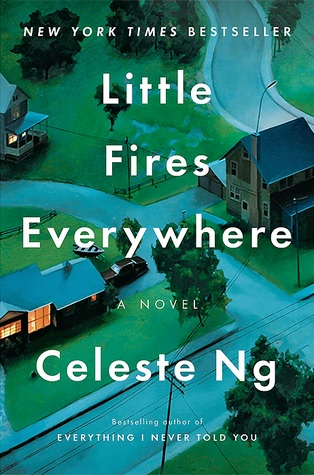 Celeste Ng's Little Fires Everywhere (Penguin, $27) draws on fires both metaphorical and literal. When Mia Warren and her daughter, Pearl, arrive in the quiet, suburban world of Shaker Heights, Ohio, their less-than-conventional lifestyle creates little fires, as the title suggests, everywhere. But the novel also opens (and closes) with the literal burning down of a neighborhood house, and all it represents. --Kerry McHugh, blogger at Entomology of a Bookworm

In this Issue...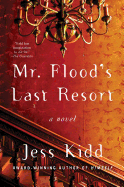 A cantankerous, elderly hoarder and his patient caregiver try to find common ground until the caregiver uncovers clues to an old crime that may incriminate her charge.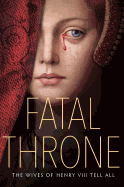 by M.T. Anderson , Candace Fleming , Stephanie Hemphill , Lisa Ann Sandell , Jennifer Donnelly , Linda Sue Park , Deborah Hopkinson
Seven acclaimed YA authors reimagine the life and loves of King Henry VIII and the turmoil of being one of his six ill-fated queens.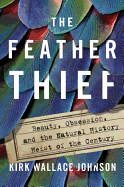 A bizarre 2009 theft of 100-year-old bird carcasses sends a journalist on a five-year odyssey.
Review by Subjects:
Fiction ⋅ Mystery & Thriller ⋅ Biography & Memoir ⋅ Social Science ⋅ Children's & Young Adult ⋅ Poetry

Book Candy
Royal Wedding Books
"From a disastrous ceremony where the groom was already married to the greatest marriage that never happened," historian Kate Williams shared her picks for the five best books about royal weddings with the Guardian.
---
The Lyttle Lytton Contest "asks people to write the worst first sentence ever & the winners are delightfully bad," Bustle promised.
---
Atlas Obscura explored the "artful imperfection of Medieval manuscript repair."
---
Presto! Mental Floss revealed "13 fascinating items from the history of magic at the Conjuring Arts Library."
---
Lit Hub offered tips on "how to run storytime without boring everyone to death (or suffering a nervous breakdown)."
---
Author Dean Burnett chose his "top 10 books to understand happiness" for the Guardian.

Great Reads
Rediscover: Tom Wolfe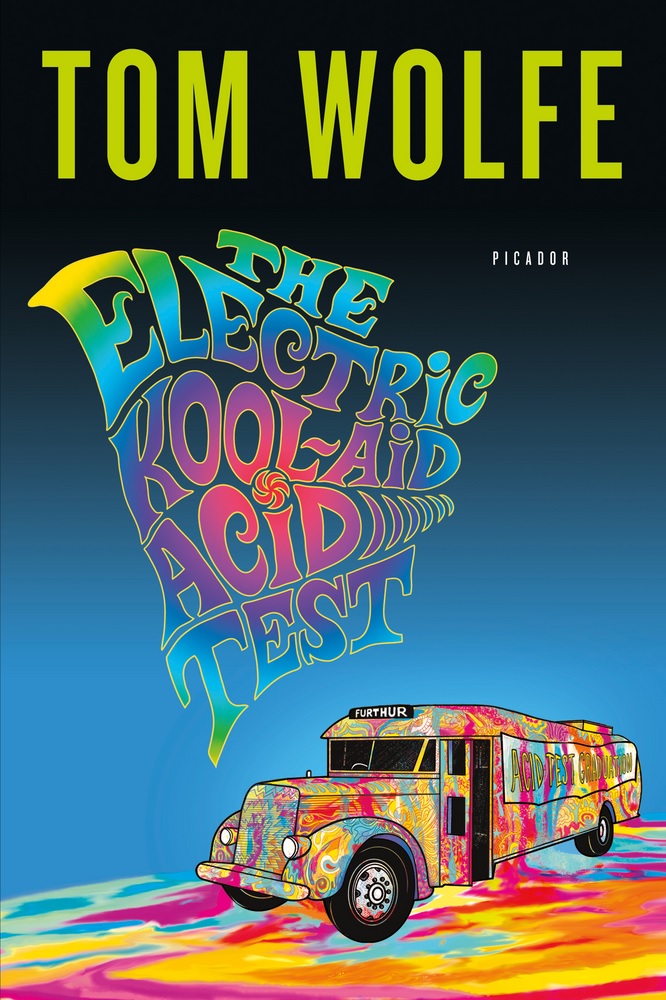 Tom Wolfe, the colorful author and journalist--though he usually wore a white suit--died this week at age 88. His novel use of fiction techniques in nonfiction pieces made him a pioneer of New Journalism alongside the likes of Gay Talese and Hunter S. Thompson. Wolfe's first ride with that radical new style came in 1963 with a dispatch on Southern California hot rod and custom car culture for Esquire. "There Goes (Varoom! Varoom!) That Kandy-Kolored Tangerine-Flake Streamline Baby" was divisive, much discussed, and was included in Wolfe's first essay collection, published in 1965. His "saturation reporting" of Ken Kesey and his Merry Pranksters in The Electric Kool-Aid Acid Test (1968) is a tie-dyed high water mark of Wolfe's '60s style.

The Right Stuff (1979) rocketed Wolfe's nonfiction to new heights. This supersonic tale of the space race, the seven astronauts in the Mercury program and Chuck Yeager's breaking of the sound barrier was made into a critically acclaimed 1983 film. Wolfe turned to fiction with his 1987 novel The Bonfire of the Vanities, a darkly comic social criticism of 1980s New York City and a massive bestseller. Wolfe went on to write three more novels: A Man in Full (1998), I Am Charlotte Simmons (2004) and Back to Blood (2012). His final book was The Kingdom of Speech, a criticism of Charles Darwin and Noam Chomsky published by Little, Brown in 2016. --Tobias Mutter

The Writer's Life
Rachel Kushner: Writing that Grows Out of Living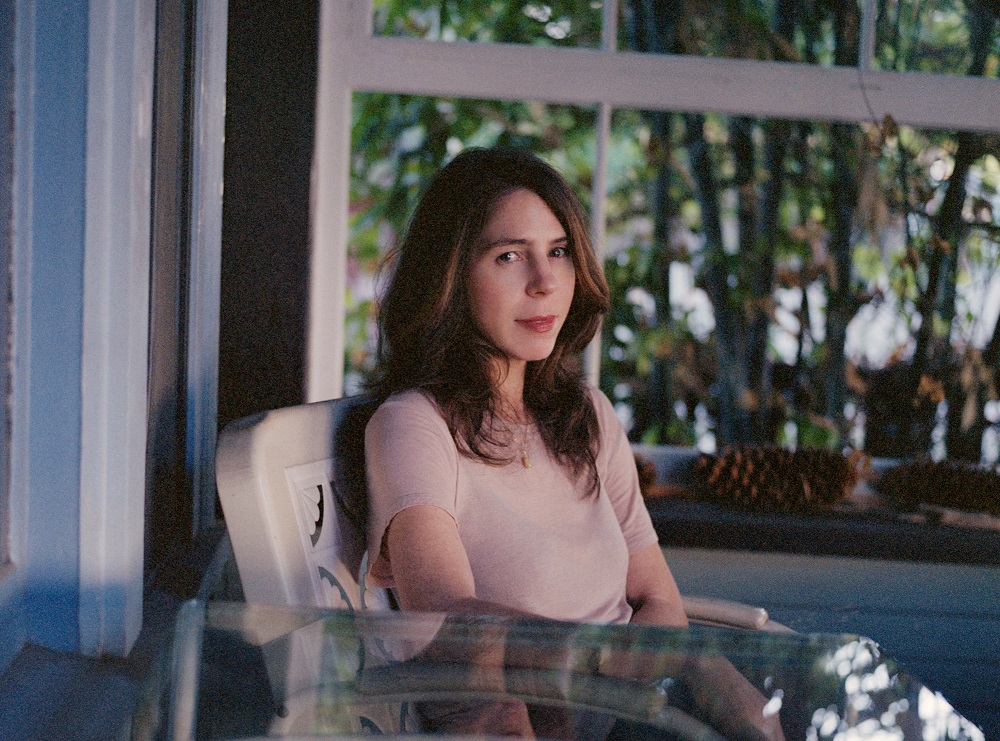 photo: Chloe Aftel
Rachel Kushner's novels The Flamethrowers and Telex from Cuba were both finalists for the National Book Award. Her fiction has appeared in the New Yorker, Harper's and the Paris Review. Kushner's new novel, The Mars Room (Scribner; reviewed below), centers on the harrowing life of a young mother serving two consecutive life sentences in a California prison.

Why set the book in San Francisco?

Partly because I am from there. The main character, Romy Hall, is from the Sunset, the San Francisco neighborhood where I grew up. It's not a bad neighborhood at all, and yet it was a rather gritty adolescence there. When I meet book-learned people now, they always tell me they went to some fancy private school in San Francisco, and the conversation stops there, because we are basically not from the same city. Where I am from is very specific, a time and a place, and no one who didn't experience it might ever understand, which was my challenge: trying to transmute that experience, my knowledge of it, into literature.

Do you live in California now?

In Los Angeles, half a mile from the city jail complex and the criminal courts.

Did this proximity inspire the book?

Most of those who fill the state prisons in California come from metropolitan L.A. and the surrounding counties (Riverside, San Bernardino). Like many writers, I'm interested in other people and in the world around me, and that world, here in California, unfortunately includes a massive carceral system.

Your descriptions of prison life are richly detailed. How did you research the novel?

I'm sort of opposed to the concept of research, because I consider my process more organic. I live in a certain way, and my writing comes out of that. In 2012, I decided to try to learn everything I could about the criminal justice system in California, to understand the deeper layers of the carceral net, the penal zone of the world, which can very often be invisible to middle-class people, and can entirely dominate the lives of poor people. I went "under cover" on an extensive tour of state prisons in California (mostly men's) with criminology students who were effectively being wooed for jobs with the California Department of Corrections. The context meant that guards, prison litigators and public information officers spoke to us as if we were "of their own kind," and thus, I was able to see quite a bit into the mentality of the people who work at the prison, at all levels.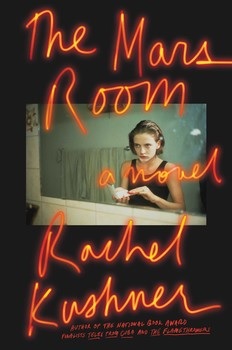 How much access were you granted?

I was allowed to roam prison yards, even maximum security yards, and to talk to people who were serving long, mostly life, sentences. I got to go in their cells, see the so-called "mental health" facilities, the so-called job training, the education programs, so-called, the prison industries like license plate stamping and registration sticker printing. Separately, I became involved, as a volunteer, with a nonprofit organization called Justice Now, which advocates against human rights violations in the women's prisons in California, and whose leadership is partly made up of people serving life sentences. I learned a great deal from the people I met inside who are involved with Justice Now and developed friendships with many lifers that way.

This exposure must have been helpful in creating the psyche of the main character and her difficult life.

It took me a long time to create Romy. I needed to be able to inhabit her fully, and I kept coming up against the irrefutable facts of my own circumstance: I have middle-class resources and would never go to prison, I probably wouldn't even go to jail.... If I did run into trouble, like if I just lost it and did something crazy, I have high-powered lawyer friends who would get me off. That's how it works.

What a leap, then, for you fully to envision her predicament.

I thought and thought into this, and eventually, I invented a girl who was with us growing up in San Francisco, among the girls I knew--I mean most of the people I knew, whose lives didn't turn out like mine, who had parents who struggled with poverty and addictions and who themselves nursed nihilist streaks. I had resisted that because I didn't really want to revisit anything from my own youth, but it rose up and demanded to be dealt with. And suddenly everything made sense about Romy--her past and future.

You divvy out the details of Romy's experiences with great suspense.

The creation of a narrator's tone has to be done delicately, factoring in the way people don't present information about their lives all at once. In fact, prison is not a place that leaves a lot of room to think into the worst thing you've ever done. The idea of a convicted person's remorse and pain and anguish over an irreversible act they themselves have committed, as I understand these things, isn't quite what a middle-class person imagines. Because you have to be closed up and hard in prison, there is no privacy, there's a lot of hostility and dysfunction, and people are trying to survive on a day-by-day basis. So it seemed natural enough that certain elements of Romy's old life--her memories, her regrets and some type of "account" of what happened that resulted in her life sentence--should leak out in parts.

How did the rest of the story, as a whole, take shape?

I wrote the book in parts. The book that resulted was from many years of my ruminating on what I saw, felt, thought, have learned and also read. Dostoyevsky was a help to me on some level, as was Nietzsche. The Doc character, the rogue cop, was the easiest and most fully formed right away. Honestly, he really wrote himself, in all his dirty outrageousness. The main character, Romy, was more challenging. It took me two years to write the first long chapter of the book, her bus ride on "chain night," when women are hauled up highway 99 to the Central Valley, because it had to have all of the foundational elements of her narrative, her tone, her cadence in it, her predicament. I had to push myself into certain corners to figure that out.

Your writing has been described as "persuasive" and "moving." What will readers take away from The Mars Room?

I write to please myself or grapple with my own unanswerable questions. In terms of what people take away, I can't claim to have a project in mind for the readers of my book, but if this book were to change the way someone thinks about, say, our society and how it's structured, about life, about class, race, America, women, poverty, dirty jokes, bad cops, all cops, literature, good, evil, God, violence, highways, dead ends, or justice--well, that would be just fine. --Kathleen Gerard, blogger at Reading Between the Lines

Book Reviews
Fiction

Mr. Flood's Last Resort
by Jess Kidd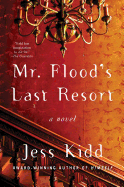 A curmudgeonly hoarder and a lonely caregiver join a wonderfully idiosyncratic supporting cast to solve the haunting mystery of a missing girl in Jess Kidd's sophomore novel, Mr. Flood's Last Resort. Using a blend of the mystical and the realistic, dashed liberally with humor and humanity, Kidd (Himself) treats her audience to an enchanting story of friendship and forgiveness.

Cathal Flood lives in an old mansion surrounded by his rubbish and cats, many cats. Battling his son who wants to send him to a nursing facility and his neighbors who have various nits to pick with him, Cathal just wants to be left alone. Maud Drennan, the aide sent from the agency to help him get his house in habitable condition--and provide a meal each day--is his last hope to remain living independently. But as Maud is "tripping over boxes and piles of mildewing curtains, getting caught in cables, hooked on hat stands, and assaulted by rutting ironing boards," she's also uncovering clues to an old missing persons case. And the clues give her plenty of cause to suspect Cathal is hiding a terrible secret.

The intricacies of Mr. Flood's Last Resort wind themselves through the dark plot, thick atmosphere and the rich characters--including Maud's agoraphobic, transgender neighbor Renata and the ghosts of numerous saints--making Kidd's novel a tantalizing pleasure. Her crack dialogue and astute descriptions top off this masterful literary indulgence. An irresistibly entertaining novel, Mr. Flood's Last Resort will have readers eying their cranky old neighbors in a whole new light. --Jen Forbus, freelancer
Discover: A cantankerous, elderly hoarder and his patient caregiver try to find common ground until the caregiver uncovers clues to an old crime that may incriminate her charge.
Atria, $26, hardcover, 352p., 9781501180637
Love and Ruin
by Paula McLain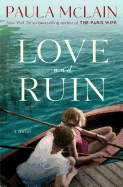 In 1937, Martha Gellhorn was a fiery young journalist grieving her father's death and trying to carve out a path for herself. Ernest Hemingway was already an international sensation, after the success of his novel A Farewell to Arms. Their first meeting, in a bar near Hemingway's home on Key West, would begin a tempestuous love story that spanned countries and conflicts. Paula McLain (Circling the Sun) charts these dramatic highs and lows in her fourth novel, Love and Ruin.

Gellhorn's narrative voice is strong from the start, as she describes the "beautiful crusade" of the Spanish Civil War and her longing to be swept up in a meaningful story. "For better or worse I was born a traveler," she says, relating her youthful wanderings from St. Louis to Paris, New York and eventually Spain. "It felt important merely to be here, to witness everything without turning away, and to write it all down," Gellhorn muses. "But then what?" The answer, at least partly, lay in her relationship with Ernest: first idol, then mentor and friend, eventually lover and husband. But their happiness, hard-won as it was, did not last, and McLain takes her protagonists (and readers) from love to ruin with clear-eyed compassion.

The outlines of Hemingway's life and loves are well known. But Gellhorn is less familiar: though she had a long and successful career as a journalist and novelist, she fought constantly to keep from being suffocated by the shadow of the man she loved. Love and Ruin, with its mesmerizing arc, shines with a similar light, and readers will find it impossible to look away. --Katie Noah Gibson, blogger at Cakes, Tea and Dreams
Discover: Paula McLain's blazing fourth novel traces Martha Gellhorn's tempestuous relationship with Ernest Hemingway against a backdrop of war.
Ballantine Books, $28, hardcover, 400p., 9781101967386
The Mars Room
by Rachel Kushner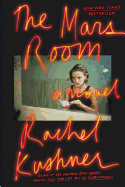 Rachel Kushner (The Flamethrowers) paints a dark and gritty picture of the U.S. prison system and the larger, contemporary world in her provocative novel, The Mars Room. The action is set at the fictional Stanville Women's Correctional Facility, in the remote Central Valley of California. A diverse cast of inmates--hardscrabble women who formerly lived on the margins of society, suffering from poverty, abuse, neglect, drug addiction and sex exploitation--are forced to adapt and make a life inside prison walls.

The central protagonist is Romy Leslie Hall, a 29-year-old inmate and former lap dancer at the Mars Room, a notorious, seedy strip club in San Francisco. Romy is serving two consecutive life sentences for murdering a man who relentlessly stalked her. Romy's young son, Jackson--bright and well-read, despite having grown up in unseemly conditions--becomes entangled in the child welfare bureaucracy. Although prison separates Romy from Jackson for four long years--and she is ultimately stripped of her rights to find him--her desperate longing and love for him endures. She goes to great lengths to learn more about his status and track him down.

Romy's tragic, hard-luck story is one of many explored in a complex novel that keeps readers off-balance yet fully immersed. Supporting characters and their sordid proclivities and recidivism--along with subplots about an incarcerated dirty cop and a sensitive teacher at the prison--provide an unflinching look at brutality and power plays within the perimeters of razor wire--and beyond. --Kathleen Gerard, blogger at Reading Between the Lines
Discover: This is a gritty, authentic fictional account of a 29-year-old mother serving two consecutive life sentences at a Women's Correctional Facility.
Scribner, $27, hardcover, 352p., 9781476756554
If We Had Known
by Elise Juska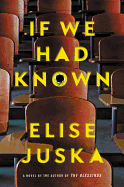 As mass shootings continue in the United States, the crisis is reflected in works of fiction. Elise Juska (The Blessings) takes a notable approach in her latest novel, contemplating post-shooting fallout from multiple perspectives, none of which are from the points of view of the mall shooter or anyone at the scene. The narrators and secondary characters in If We Had Known may be on the periphery of the tragedy, but the ripples in their lives are no less encompassing.

Maggie Daley teaches English 101 to all Central Maine State freshmen. Maggie's sense of self is inextricably intertwined with being a professor, and she prides herself on the trust fostered in her classroom. When she realizes the shooter is a former pupil, she digs up an essay he wrote and begins to question her memories of him from four years earlier.

Another former student writes a Facebook post mentioning the "really weird" paper from Maggie's class. Social media comments pour in, adding recollections of the shooter viewed through a newly skewed lens. When the essay becomes public, the maelstrom threatens Maggie's career and her perception of her relationships, including with her fragile daughter.

Juska's compelling narrative tackles complex issues about society's judgment of and responsibility for others. Can we accurately predict violent acts? Who is responsible for intervening? Are we oblivious to the signs or do we ignore them? Maggie's relationships with her lover, ex-husband and daughter are evidence that we all miss signs every day, even when those closest to us are sending them. --Lauren O'Brien of Malcolm Avenue Review
Discover: An English professor comes under scrutiny when a former student shoots several people at a local mall, raising questions of what she should have known and done when he was in her class.
Grand Central, $26, hardcover, 320p., 9781455561773
The Comedown 
by Rebekah Frumkin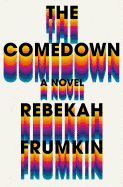 Rebekah Frumkin's first novel, The Comedown, wanders into a dark labyrinth of tangled relationships between two Ohio families--the Jewish Bloom-Mittwochs and African American Marshalls. Prefaced with a useful guide to their family trees of marriages, divorces, affairs and children, the novel is like a three-part ensemble play, with chapters focused on each of the dozen principal characters as their lives intersect over the rocky course of the last 50 years.

The Marshall patriarch, Reggie, is a hustler and drug dealer from Cleveland's Hough neighborhood, where a black man in the 1970s has limited options. Heading the Bloom-Mittwoch clan, Leland Sr. is one of Reggie's regular customers. A survivor of the 1960s drug scene and anti-Vietnam War demonstrations (including the nearby Kent State National Guard shooting), he never shakes his quest for the perfect high.

Early in the novel, Leland Sr. takes a suicidal leap off a building in Tampa in 1999, and Reggie takes a bullet to the head at his massage parlor headquarters in 1973. Frumkin is not so much interested in the ultimate fates of her characters as she is in the role of fate in determining the directions their lives take. As Leland Sr.'s first wife tells their son Leland Jr., "No real purpose to it all, just waves you either crested or were crushed by."

With graduate degrees from the Iowa Writers' Workshop and Northwestern's Medill School of Journalism, Frumkin writes with both satirical flair and vestiges of observational reporting. The Comedown is a talented debut from a novelist with a sharp eye. --Bruce Jacobs, founding partner, Watermark Books & Cafe, Wichita, Kan.
Discover: Frumkin's first novel is a keenly observed saga of two Ohio families from opposite sides of the tracks who become inescapably connected by circumstance, choice and fate.
Holt, $27, hardcover, 336p., 9781250127525
Mystery & Thriller
The Saint of Wolves and Butchers
by Alex Grecian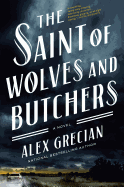 In a departure from his Victorian crime series featuring Scotland Yard's Murder Squad (The Yard, The Harvest Man, etc.), Alex Grecian sets The Saint of Wolves and Butchers in the present, around his rural hometown on the Kansas-Nebraska border. This time his bad guy is not some historical Jack the Ripper but rather a former Nazi doctor with a nasty taste for human torture and mutilation. Rudy Goodman (aka Rudolph Bormann) is 94 years old and pastoring a cult in an old Kansas church--with a secret soundproof basement where he practices his ghoulish sadism. A happenstance sighting by a former guard at Bormann's concentration camp brings California Nazi hunter Dr. Travis Roan and Bear, his Tibetan mastiff, to track down Goodman and exact "justice." When Roan first arrives, he's rousted by African American state trooper Skottie Foster for running Bear without a leash in fields adjacent to the highway. Making amends, he spills the purpose of his visit, and the two become unlikely partners in pursuit of their man.

Rooting out former Nazi war criminals may be a dying industry, but Grecian spins an engrossing story--complete with flashback glimpses into Goodman's clandestine life after escaping the collapsing Third Reich and setting up his gruesome shop in Kansas. Roan is a relentless, fastidious idealist with his own obsessions, relying on the loyal Bear to keep him grounded. With a broken marriage, an unruly teen daughter and the travails of being a black woman on a white police force, Foster provides The Saint of Wolves and Butchers with real-life ambiguity and Kansas good sense. --Bruce Jacobs, founding partner, Watermark Books & Cafe, Wichita, Kan.
Discover: In a break from his Victorian crime novel series, Alex Grecian sets this crime novel on his home turf in Kansas, where a ruthless former Nazi terrorizes the countryside.
Putnam, $27, hardcover, 400p., 9780399176111
Biography & Memoir
The Best Cook in the World: Tales from My Momma's Table
by Rick Bragg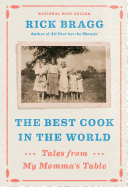 Readers need not identify as foodies to love the latest volume of family history from Pulitzer Prize-winner Rick Bragg (My Southern Journey: True Stories from the Heart of the South), which delves into the rich and varied history of culinary tradition that became his mother's table.

After her sons proved hopeless in the kitchen, Bragg's mother, Margaret, had no heir to her Alabama cooking, so Bragg offered to pass her knowledge on to the world. This collection of recipes and essays is a hymn to the roots of their family cuisine. If a peek into the inner workings of a rural Southern kitchen, complete with closely guarded recipes, isn't intriguing enough, Bragg begins with a summary of his mother's qualifications, explaining, "Since she was eleven years old, even if all she had to work with was neck bones, peppergrass, or poke salad, she put good food on a plate.... She cooked, in her first eighty years, more than seventy thousand meals."

Bragg fills family tales with hilarity, tender nostalgia and enough pork fat to give Emeril Lagasse the vapors. Bragg states early on that Margaret's cooking may not fit every diet. Bacon grease and lard figure prominently. Each recipe, however, deserves to be read for the affection and humor between Bragg and his mother, who views cooking from a book with heavy skepticism and never measures her ingredients. A testament to soul food, a part of Southern heritage "that binds us more than it shoves us apart," The Best Cook in the World makes for rib-sticking fare, indeed. --Jaclyn Fulwood, blogger at Infinite Reads
Discover: Famed for his family histories of rural Southern poverty, Rick Bragg divulges the secrets behind his mother's table, complete with recipes.
Knopf, $28.95, hardcover, 512p., 9781400040414
Beauty in the Broken Places: A Memoir of Love, Faith, and Resilience
by Allison Pataki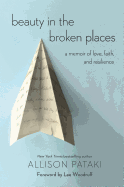 Allison Pataki (The Accidental Empress) had built the life she'd dreamed of: a successful writing career, a thriving marriage to her college sweetheart, Dave Levy, and a baby on the way. But while en route to Hawaii for their "babymoon," Dave had a massive stroke. Their emergency landing in Fargo, N.Dak., changed not only their travel plans but the entire trajectory of their life together. Pataki chronicles their love story and Dave's recovery in a heartfelt memoir, Beauty in the Broken Places.

Pataki begins her narrative with their flight and Dave's stroke, then takes readers back in time to trace their relationship from its inception at Yale through their post-college days in Manhattan and Dave's medical residency in Chicago. In alternating chapters, Pataki interweaves the past with her painful present: the healthy, whip-smart, kind man she fell in love with, and the blank-eyed patient in the hospital bed. As Dave slowly recovers, Pataki wrestles with ongoing uncertainty. Although determined to support her husband no matter what, she's terrified he might never truly come back to her. Miraculously, Dave regained much of his physical and mental functioning, and Pataki explains the science behind his medical journey.

"I loved Dave as much as I'd loved him in college, but the love was different now, more textured," Pataki writes in her first chapter. Her story is an uplifting testament to faithfulness, daily courage and stubborn hope. --Katie Noah Gibson, blogger at Cakes, Tea and Dreams
Discover: Novelist Allison Pataki tells her love story and chronicles her husband's recovery from a massive stroke in a heartfelt memoir.
Random House, $26, hardcover, 272p., 9780399591655
Social Science

The Feather Thief: Beauty, Obsession, and the Natural History Heist of the Century
by Kirk Wallace Johnson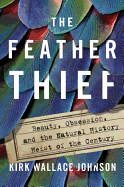 Feathers--who knew? At the turn of the 19th century, fashionable women in Paris and New York were parading under hats with as many exotic bird feathers as they could manage without toppling over. An ounce of snowy egret feathers in 1900 cost more than an ounce of gold. Adventurous bird harvesters swarmed South America and the Malay archipelago to feed the demand.

Fast forward 100 years. Obsessive salmon fly-tyers and collectors paid nearly $2,000 on eBay for authentic bird feathers. Protected by anti-poaching and conservation laws, most exotic wild birds of the world were off limits. Sure enough, a thief used the Willie Sutton method to go where the feathers were. In 2009, 22-year-old flautist and world-class fly-tyer Edwin Rist broke into the British Museum of Natural History, housed in a Rothschild mansion in the small Hertfordshire town of Tring. He made off with a suitcase full of carefully stored and catalogued 100-year-old bird carcasses, including some 70 New Guinea birds-of-paradise. It's not easy to fence dead birds, but Rist got away with his misdeed for almost two years before he got nabbed selling baggies of feathers on the Internet.

The Feather Thief is a story about Rist, as well as a history of early naturalists, evolution theory and the Victorian compulsion to collect the oddities of nature. Kirk Wallace Johnson took a peek into a world of dazzling natural variety and an underworld of subterfuge and crime. Endlessly fascinating and crackingly entertaining, The Feather Thief is the kind of true-crime narrative that gives Erik Larson's much-lauded The Devil in the White City a run for the money. --Bruce Jacobs, founding partner, Watermark Books & Cafe, Wichita, Kan.
Discover: A bizarre 2009 theft of 100-year-old bird carcasses sends a journalist on a five-year odyssey.
Viking, $27, hardcover, 320p., 9781101981610
Children's & Young Adult

Fatal Throne: The Wives of Henry VIII Tell All
by M.T. Anderson , Candace Fleming , Stephanie Hemphill , Lisa Ann Sandell , Jennifer Donnelly , Linda Sue Park , Deborah Hopkinson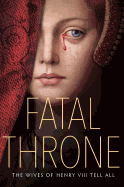 In Fatal Throne, seven highly acclaimed writers of young adult literature bring their considerable talents to the legendary saga of Henry VIII and his doomed wives.

"Once upon a time, there were six queens who married the same King, one after the other." The first, Katharine of Aragon, is betrothed to Henry's older brother Arthur as "a flesh-and-blood treaty... between [their] two countries." When Arthur dies, Katharine is wed to "handsome" Henry. Despite her beauty and accomplishments, Katharine's only living child is a girl, rather than the son Henry demands must succeed him. He declares their marriage invalid, banishes her and even forms a new church to have his way. As Katharine realizes--too late--Henry "always gets what he wants. He takes it as his divine right."

The king is "besotted" by second wife Anne Boleyn, until she, too, bears a daughter who lives, rather than a son. Henry accuses Anne of "committing adultery with three men" and she is beheaded. "Sweet Jane" Seymour follows. The king genuinely adores this kind wife whose aim is to "obey and serve," but she dies giving him the male heir he so desires. Aging Henry arranges to marry, in turn, Anna of Cleves, Catherine Howard and Katheryn Parr before dying a bloated, malodorous old man, albeit one who "changed the world."

Romance and intrigue dominate these accounts, as do the frustrations of being female in a time when "no woman--not even a Queen--can... show her own power." Each author gives distinguished voice and form to her queen while Anderson's king remains a constant counterpoint. Framed by the terror each queen feels as she awaits judgment, these stories of love, lust, power and intrigue never fail to fascinate. --Lynn Becker, blogger and host of Book Talk, a monthly online discussion of children's books for SCBWI
Discover: Seven acclaimed YA authors reimagine the life and loves of King Henry VIII and the turmoil of being one of his six ill-fated queens.
Schwartz & Wade, $18.99, hardcover, 416p., ages 12-up, 9781524716196
The Outlaw
by Nancy Vo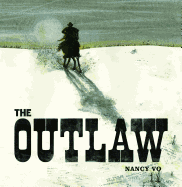 "Once there was an outlaw. Everyone knew of him by his trail of misdeeds." Train passengers would worry, "Will the Outlaw plunder this train?" Shopkeepers closed their stores early; children were warned to be good or "the Outlaw will get you!" And then, "one day," the Outlaw disappeared.

"Many seasons passed, until one hot windless day, a stranger rode into town." The "Old West"-style town "was a shadow of itself and in need of repair." The stranger sets to working. He builds a water trough for the inn, fixes the roof of the schoolhouse and starts building a train platform before someone recognizes him: "You. You are the Outlaw!" The angry townspeople spit at his feet and kick dirt at him; the Outlaw does nothing. A boy comes to the Outlaw's rescue, "Leave him alone! He's trying," and the crowd, some convinced, some not, slowly disperses. The Outlaw continues "to make amends." And maybe, the text tells us, that's what really matters "in the end."

Nancy Vo's debut picture book, The Outlaw, is a quiet, meticulously crafted work. The small trim size makes the book feel like a private treasure--something designed for small hands or the tight circle made by a child sitting on the lap of an adult reader. Vo's illustrations are monochromatic with occasional pops of muted blues, yellows and browns, creating gentle visuals to match the soft, sparse text. Even the materials used match Vo's subject matter and enhance the story: "The illustrations were done in ink, watercolor and newsprint transfer... using newspaper clippings and fabric patterns from the 1850s and 1860s. The title was produced with wood type on letterpress.... The text is set in Clarendon, commonly found on 'wanted' posters." This thoughtful story of redemption will likely spark deep conversations. --Siân Gaetano, children's and YA editor, Shelf Awareness
Discover: A criminal attempts to make amends to the town he has wronged in Nancy Vo's The Outlaw.
Groundwood, $17.95, hardcover, 42p., ages 6-9, 9781773060163
Captain Superlative
by J.S. Puller
No one at Deerwood Park Middle School knows where Captain Superlative came from or who she really is beneath that blue wig and red mask. But Jane Silverman knows that Captain Superlative stands out, and being original in seventh grade is dangerous. Ever since the death of her mother, Jane stays in "the middle of the pack," undoubtedly "the safest place," especially from Dagmar Hagen--a soccer champion beloved by the adults--who stalks the hallways bullying her classmates, particularly black, diminutive Paige. That is, until Captain Superlative arrives. With an endless supply of kindness, Captain Superlative roams the school helping her classmates and teachers. Quiet, middle-of-the-pack Jane catches the attention of Captain Superlative and a tentative friendship is formed. But can Jane find it within herself to step out of the shadows and into Captain Superlative's light?

J.S. Puller's debut novel, Captain Superlative, brings superheroes to middle school. No good deed is too small or mundane for the Captain and no student goes unknown under her careful watch. As Captain Superlative says to Jane, "'Good is a habit. You have to get into it. And sometimes, the best way to do that is with the little stuff.'" The mysteries of Captain Superlative are not deeply buried, but her magnetism and message are undeniable. Captain Superlative is an emotionally rich and heart-wrenching gut punch of a book that challenges its readers to be better people and citizens. "Will you be superlative?" --Kyla Paterno, former YA and children's book buyer
Discover: When a classmate begins dressing as a superhero, Jane wonders not only who's behind the mask but what it means to be a hero.
Disney-Hyperion, $16.99, hardcover, 256p., ages 8-12, 9781368004275
Poetry
Honeybee
by Trista Mateer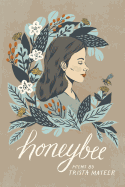 Trista Mateer elicits both the sweetness and bitterness of love in her unfiltered and touching poetry collection Honeybee.

Mateer is a previously self-published poet (The Dogs I Have Kissed) who's garnered an impressive following through her blog and social media. From the first poem in Honeybee and onward, it's easy to understand her popularity: she writes from the heart. "And I swear to god/ it will be worth something," the poet declares in "In the End." Honeybee is about a painful breakup of a same-sex love affair. The poet addresses her female former lover in the second person, alternating between bittersweet reminiscence and emotional devastation, working her way toward some kind of healing. Interwoven in this weft of love and pain are pointed observations about bisexuality and self-acceptance.

Mateer's confessional style occasionally leads to cliché and awkward imagery--her estranged lover is likened to a bag of frozen peas at one point--but on the whole succeeds at poignantly describing heartbreak. At its best, Honeybee creates memorable moods and metaphors. In "A List of New Things," LAX is a "monstrosity built almost entirely out of anxiety." In "Catch and Release," poetry is less about healing and more about "fishing lures/ baiting you out of me." Besides free verse, Honeybee contains redacted voicemail transcripts, unsent text messages and "preemptive wedding toasts." These manifestations of messiness and rawness--not without a touch of artifice--make this collection refreshingly down-to-earth. --Scott Neuffer, writer, poet, editor of trampset
Discover: The painful breakup of a love affair between two women animates this poetry collection.
Central Avenue, $12.95, paperback, 160p., 9781771681360